Planning a party at home? Keep your guests entertained all day long with these easy and fun yard game ideas, perfect for your backyard. Have fun!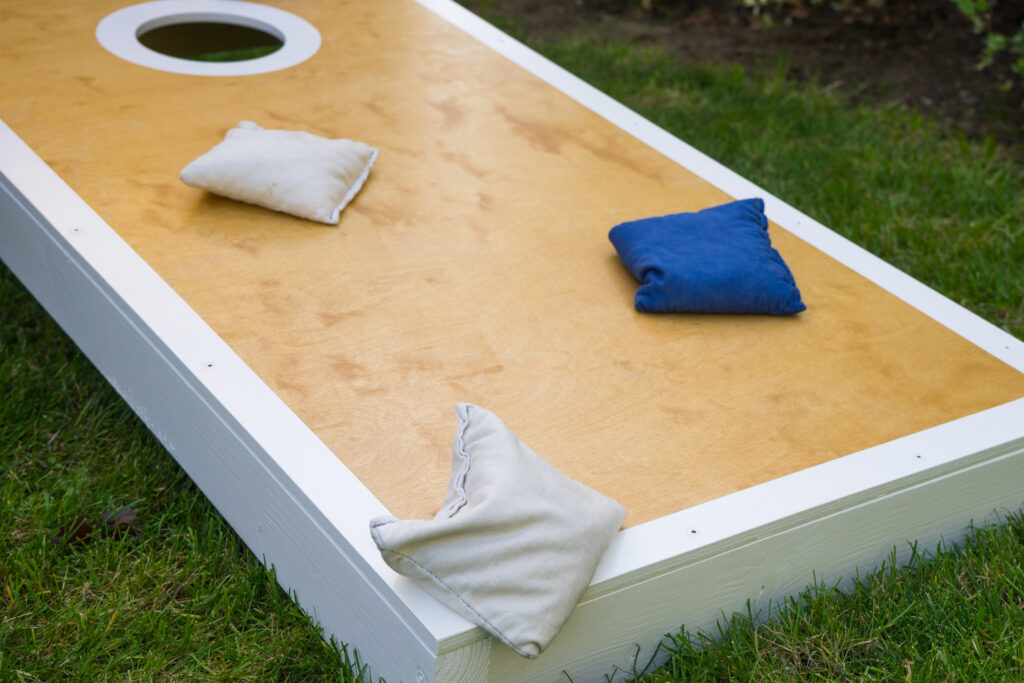 Cornhole
Also known as bags or sack toss, cornhole is an easy, popular game that people of all ages can play. Players or teams on opposite sides of each other take turns throwing a bean bag at the cornhole board. Each player takes turns tossing bean bags at the hole on their board. Whoever gets the most beanbags through wins! If you have enough people who want to play, you could even host a tournament and crown your backyard cornhole champ. If you're interested in playing, you could buy a corn hole board or even make your own.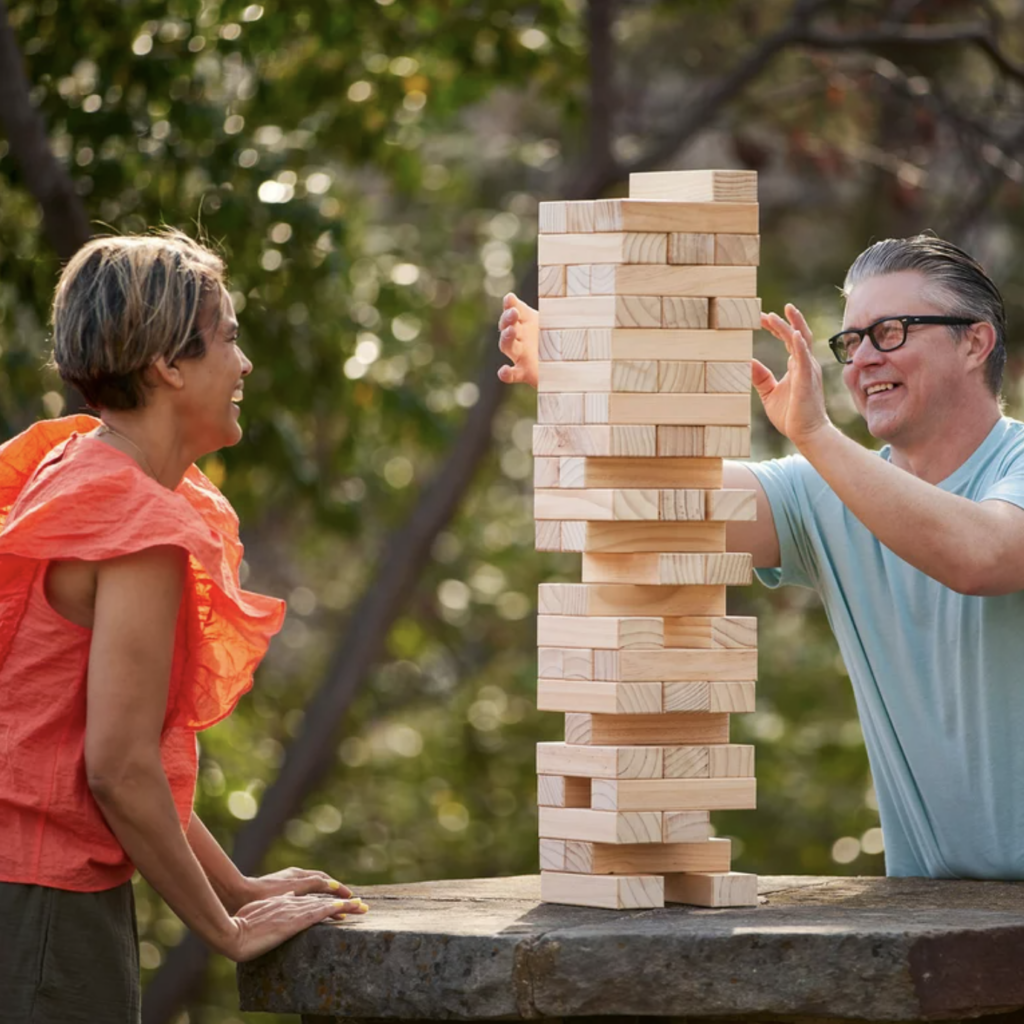 Giant Jenga
Here's a fun take on a classic: giant jenga! This oversized version has the same simple rules as the regular-sized version. To play, pull out a block from the tower and put it on top — without making the whole structure fall. It sounds easy, but as the game goes on the tower becomes more unstable, eventually resulting in a thrilling crash!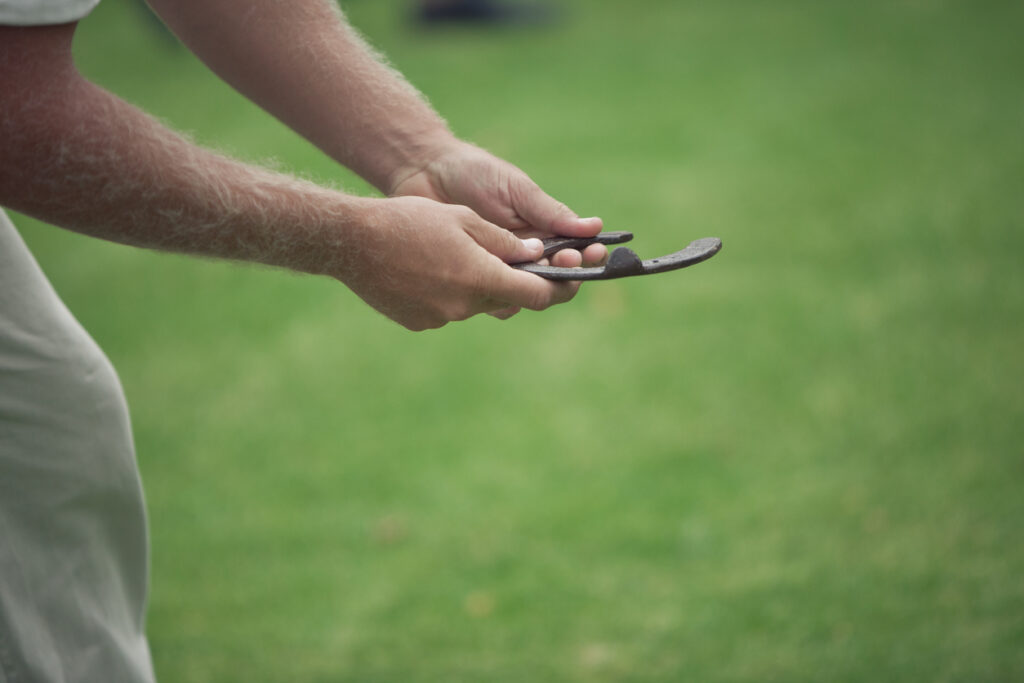 Horseshoes
Horseshoe pitching is one of the more traditional lawn games. Two people (or two teams of two people) take turns throwing horseshoes against a target stake in a lawn or sandbox area. There are two ways to score: first, by throwing "ringers." Or by throwing the horseshoe nearest to the stake. It's said that a version of horseshoes has been around for over 2000 years — while out on deployment, Roman soldiers would pitch discarded horseshoes toward a target.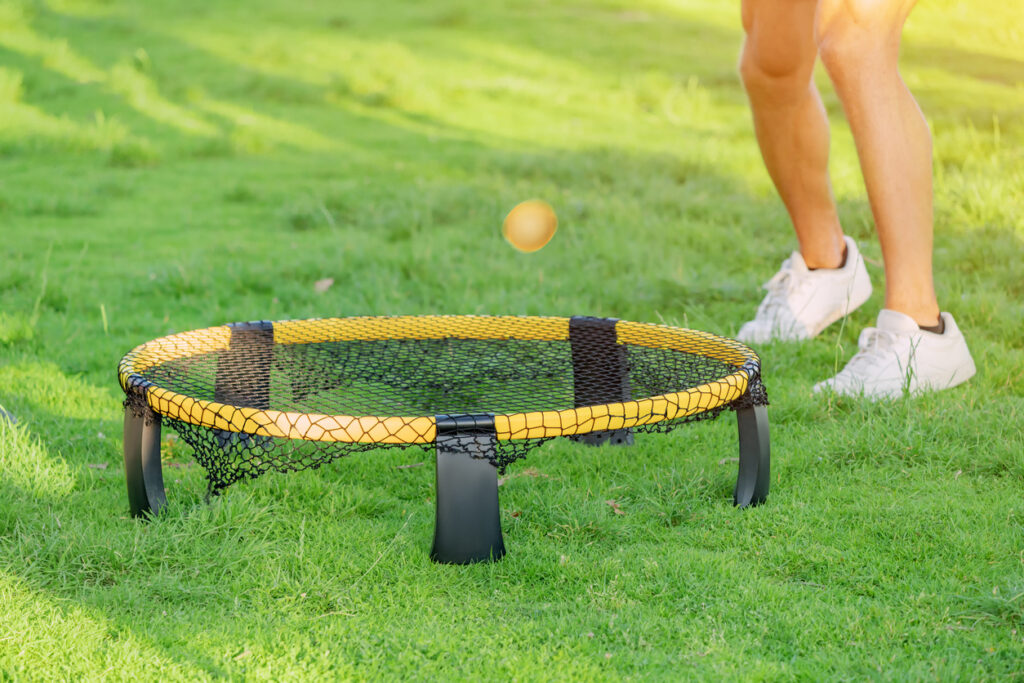 Spikeball
Spikeball is a relatively new outdoor game, but it's certainly becoming popular. Basically, a player serves the ball down onto the Spikeball net so it ricochets up at his opponents. The returning team has up to 3 hits between them to return the ball back onto the net. This continues until a team can't return the ball onto the net within their three touches. It's a fun game that doesn't require a lot of space, but can entertain for hours!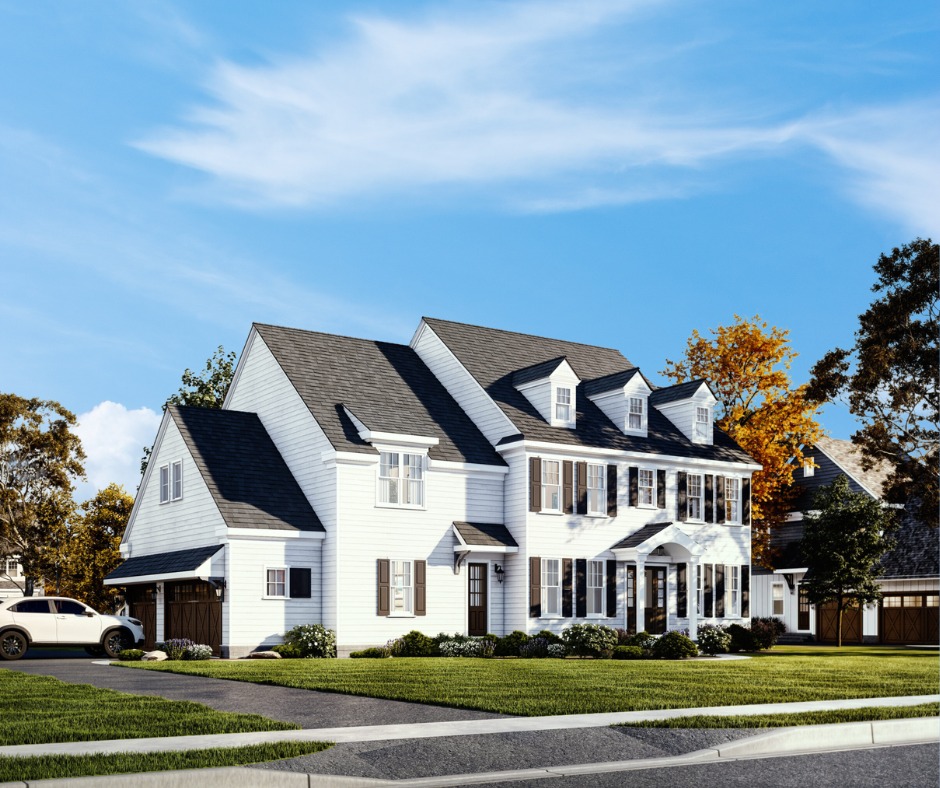 Put These Yard Game Ideas to Use in Your New Foxlane Home
Imagine entertaining guests in the brand-new home (and yard!) of your dreams. We build exceptional homes in some of the most celebrated areas of Philadelphia, Pittsburgh, and Coastal Delaware. We also have a limited number of quick-delivery homes if you're looking to move as soon as possible. Contact us today to learn more!