Dreaming of transforming your backyard or patio? Here are some of the most popular outdoor options our home buyers are asking for and our tips for creating great outdoor living spaces your friends and family will love.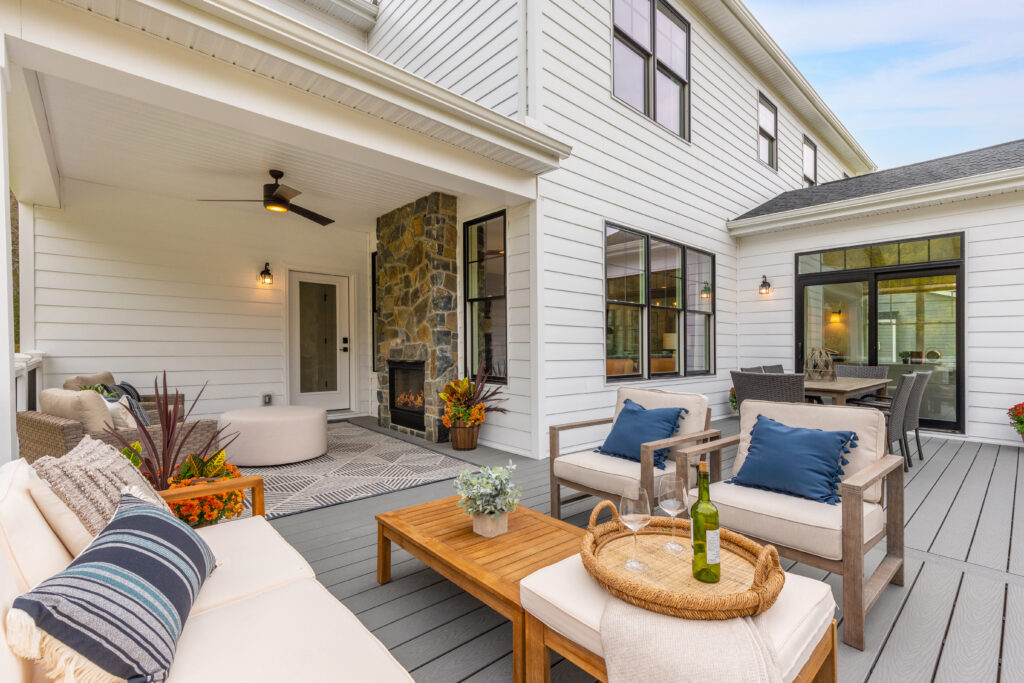 1. Keep it Comfortable
The first of our tips for creating great outdoor spaces is to make sure it's comfortable. We're not just talking about fluffy, weather-proof pillows and furniture you could lounge away the day on (though that is important!). Think about the entire outdoor experience. If bugs are an issue, consider bug-resistant candles or incorporating citronella plants. Many of our home buyers are taking bug control to the next level by upgrading to a screened-in porch. For chilly nights, you may want to invest in an indoor/outdoor fireplace or outdoor heater to keep things cozy. The idea is to make it as easy as possible to spend more time in your outdoor space.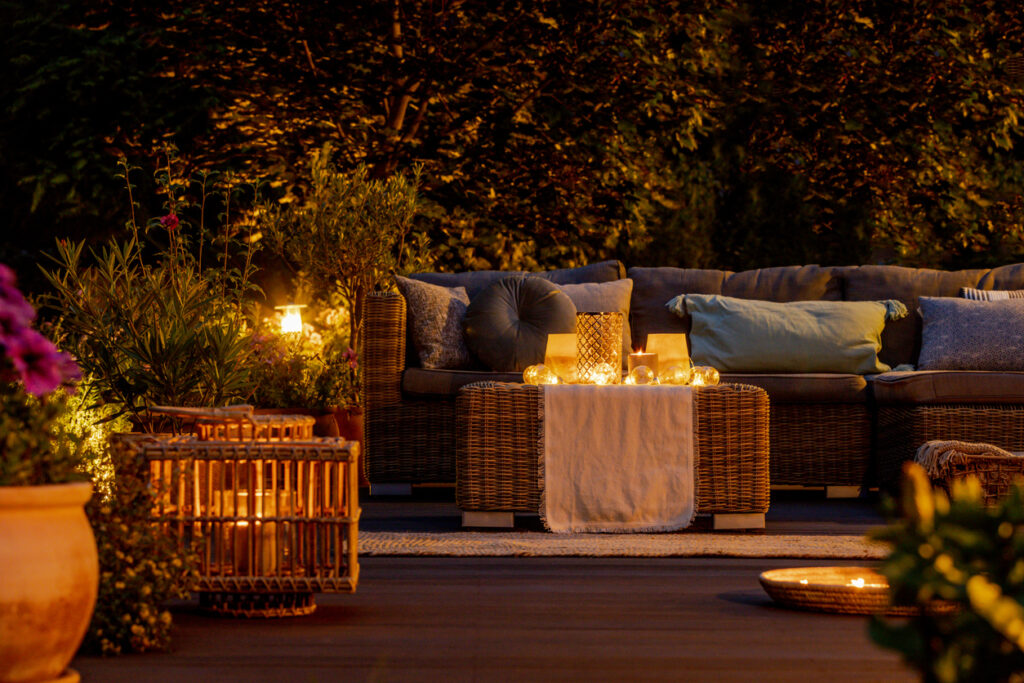 2. Light Up the Space
Surely you're looking forward to spending sun-drenched days outside. But don't forget to design your space for nighttime, too! Invest in lighting to help make your porch more safe and welcoming. First, focus on the places where people will be gathering, adding lanterns, string lights, or fireless candles. Next, prevent falls by adorning paths and walkways with a series of lights along the ground. Finally, shine small spotlights on focal points like sculptures or fountains for added drama.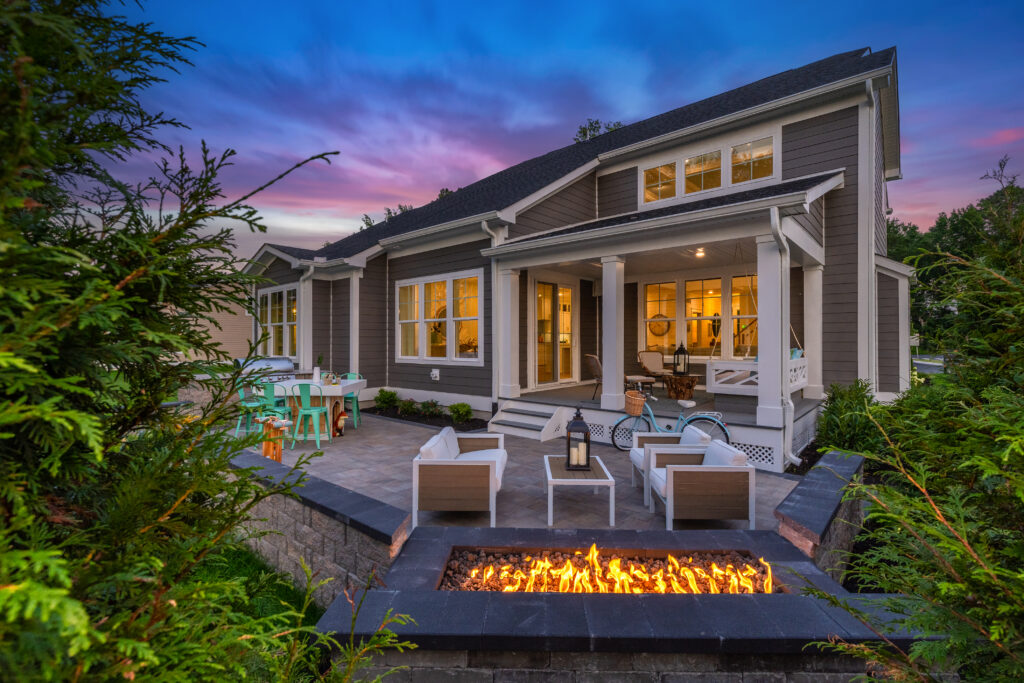 3. Add a Fire Source
The ultimate way to spend summer nights outside? Around a cozy fire! Groups will love pulling up a chair around a crackling fire. If you have the space and budget, a full-size fire pit might be the way to go. In fact, many Foxlane home buyers fall in love with our built-in firepits. However, if you're adding one after the fact there are countless sizes and options to choose from. You can also decide if you would rather have wood burning or gas. If you're looking for something smaller (or more affordable) you have options, including tabletop fire pits that can range in size from 6″ to a couple of feet. Just remember to double-check your neighborhood's HOA rules and local fire safety requirements in order to enjoy fire sources safely!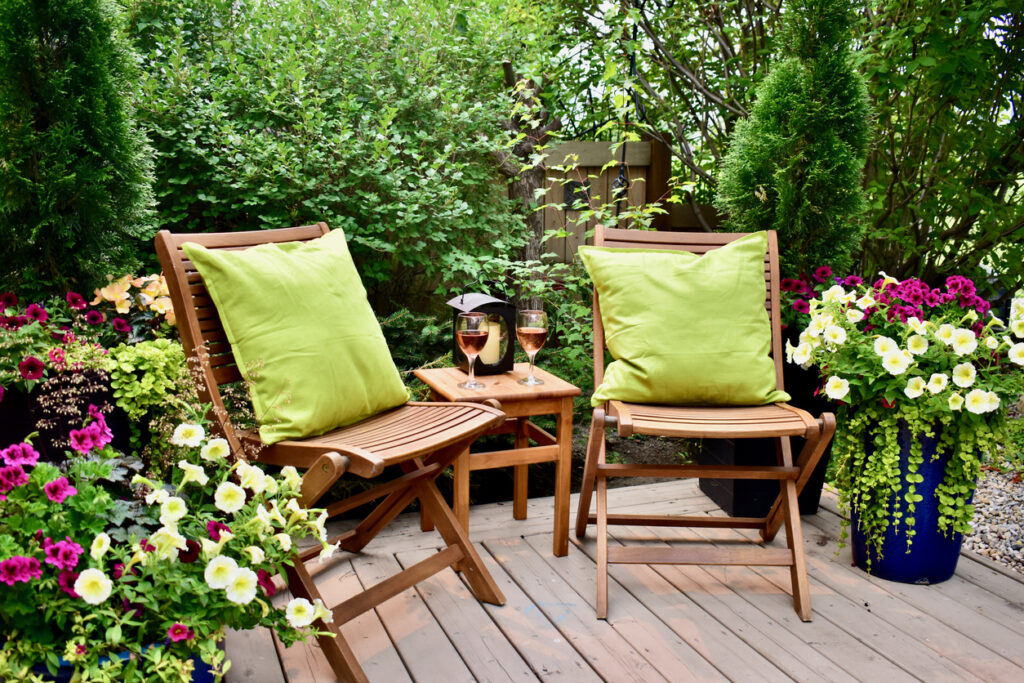 4. Add Pops of Color with Plants
Along with pillows, plants are an easy way to add color and contrast to your patio and backyard. You can opt for annual flowers that will bloom brightly for the season or perennials that will come back year after year. Even the flower pots you choose can add color and patterns to the scene!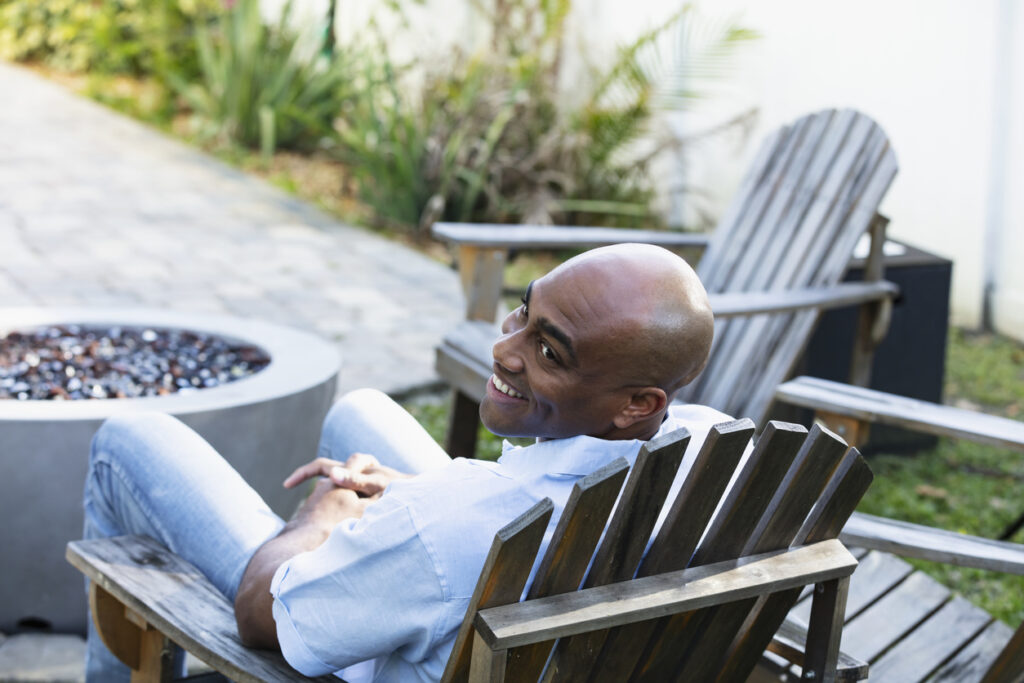 Try These Tips for Creating Great Outdoor Living Spaces in a New Foxlane Home
A brand new home is like a blank canvas just waiting for you to make your mark — indoors and out. But before you make any major changes to your home's landscape or exterior, it's always best to check your neighborhood's HOA guidelines. (Current Foxlane homeowners, feel free to contact us with any questions.) And if you're looking to move to Pittsburgh, Philadelphia, or Coastal Delaware, Foxlane has a new home that is sure to fit your tastes and preferences, including a limited number of quick-delivery homes. Why not contact us today to learn more?