Whether you're an avid biker or just want to head out for a Sunday spin with the family, there are hundreds of miles of trails to explore around the City of Brotherly Love. Not sure where to start? Here's our list of some of the best biking trails in greater Philadelphia.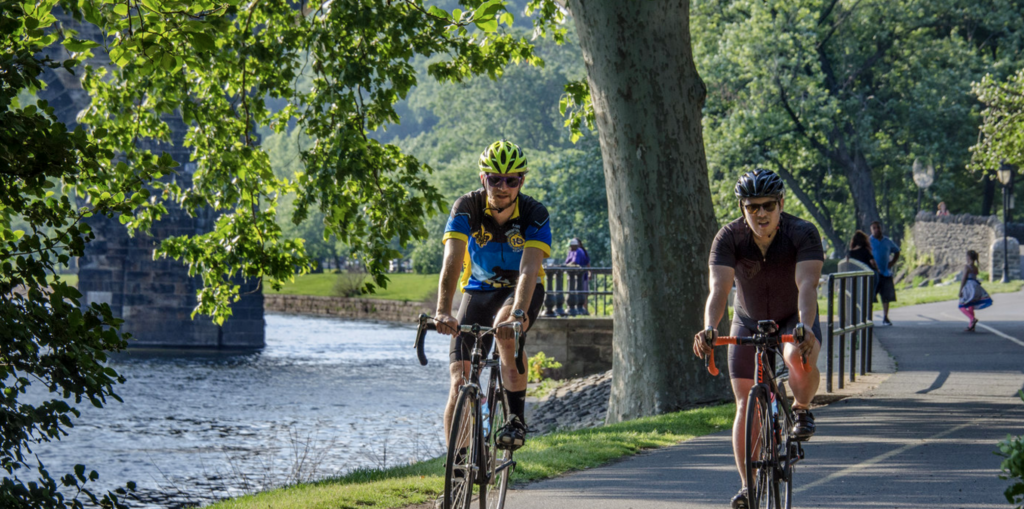 Schuylkill River Trail
One of the city's most popular biking trails runs through the heart of the city — Schuylkill River Trail. With 60 miles currently complete (130 miles when all is said and done) this multi-use trail takes riders along both sides of the Schuylkill River. Plus, it lets you soak up some of the most iconic scenes through the historically rich region of southeastern Pennsylvania. Residents of our new neighborhood, Ironstone at Blue Bell, will find that the The Norristown and Conshohocken trail heads offer the easiest access. Bonus: if you head southeast from these trailheads you can connect to our next favorite bike trail, Forbidden Drive.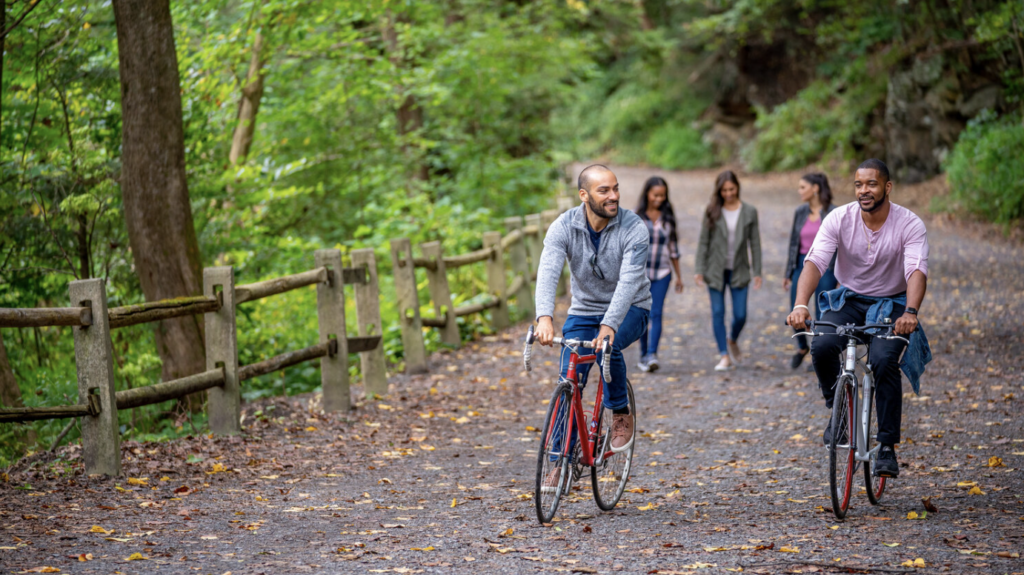 Forbidden Drive
Named Forbidden Drive thanks to a successful 1920 protest against cars being allowed to drive in the park, this 5.4-mile trail has it all: scenic views, shade from the sun, and many easy access points. Catch the beginning of this trail near the entrance to Main Street in Manayunk, just across the street from the Wissahickon Transportation Center.
Chester Valley Trail
Another trail that bikers love (especially residents of our nearby North Wayne neighborhood) is Chester Valley Trail. This 18.6-mile paved trail —which is also ADA accessible — is located on the old roadbed of the Chester Valley Railroad, offering a wonderful alternative mode of transportation across multiple points in the city. And now you can travel even farther: a brand-new 3.8-mile extension was recently completed, connecting the Chester Valley Trail with the Schuylkill River Trail in Norristown.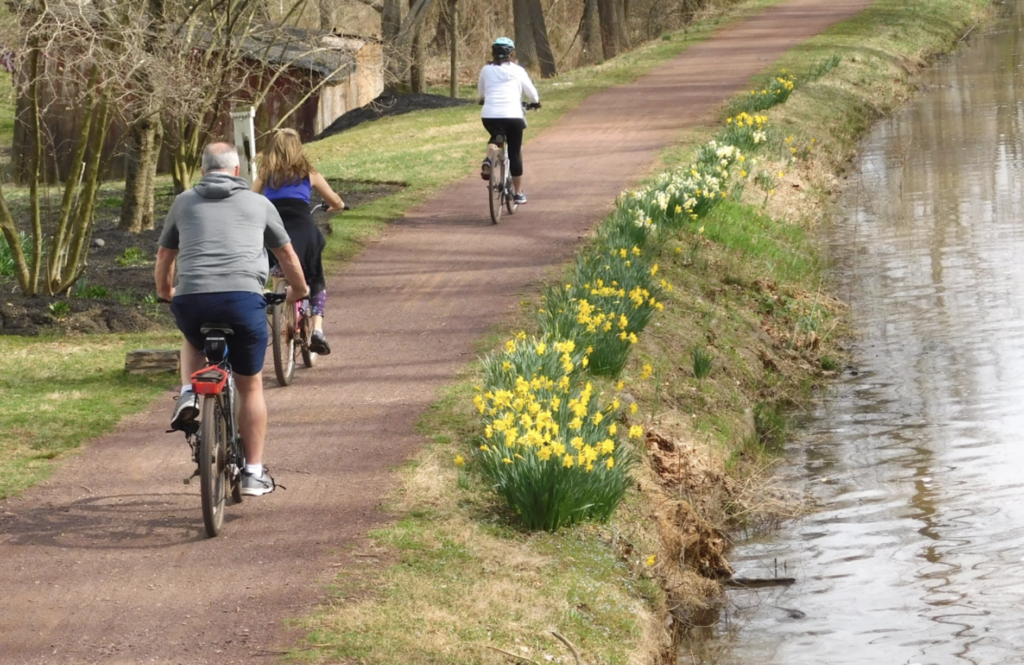 Delaware Canal Towpath
Named Pennsylvania's 2022 Trail of the Year, Delaware Canal State Park and Towpath is ideal for cyclists looking for a long ride through picturesque nature and wildlife. Spanning 60 miles along the Delaware River, this trail also takes users through historic towns, historic farms — even the Lock Tender's House Visitor Center in New Hope.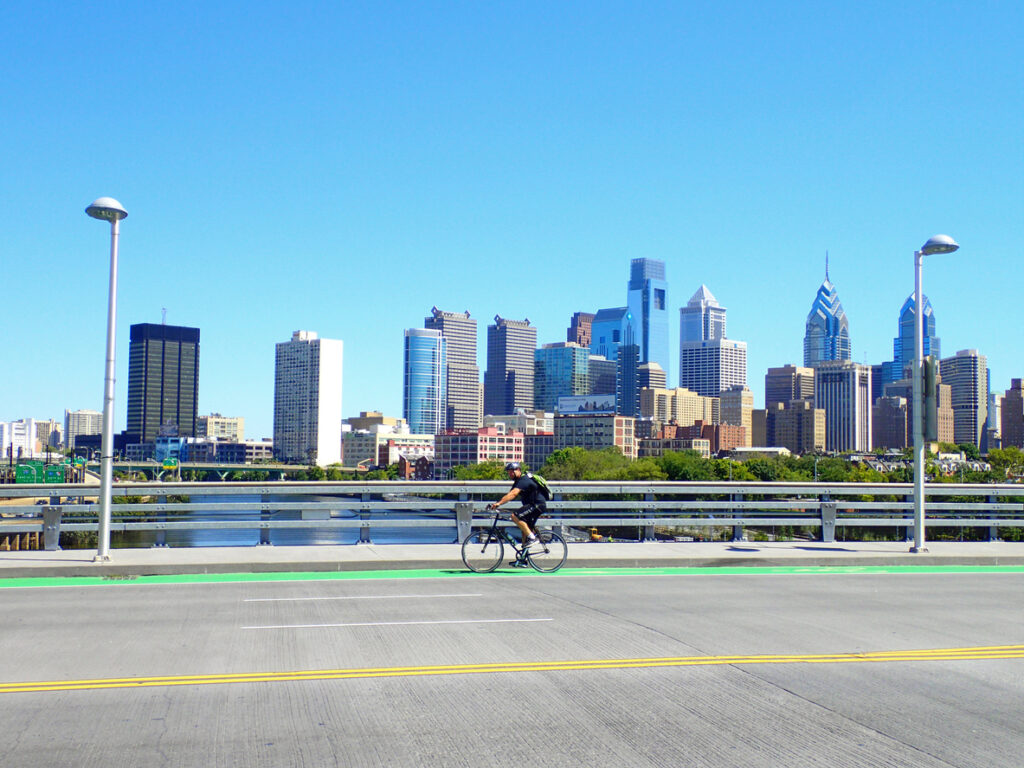 These Are Just a Few of the Best Biking Trails in Greater Philadelphia
When you live here, you'll be able to enjoy miles and miles of biking bliss. But first, take a spin through any of our Philadelphia neighborhoods — online or in person. Contact us today for more information.