If you're looking for a fun winter activity to do with family and friends, ice skating is always a classic! Here are some of our favorite places to go ice skating in Philadelphia. Grab some mittens and have fun out there!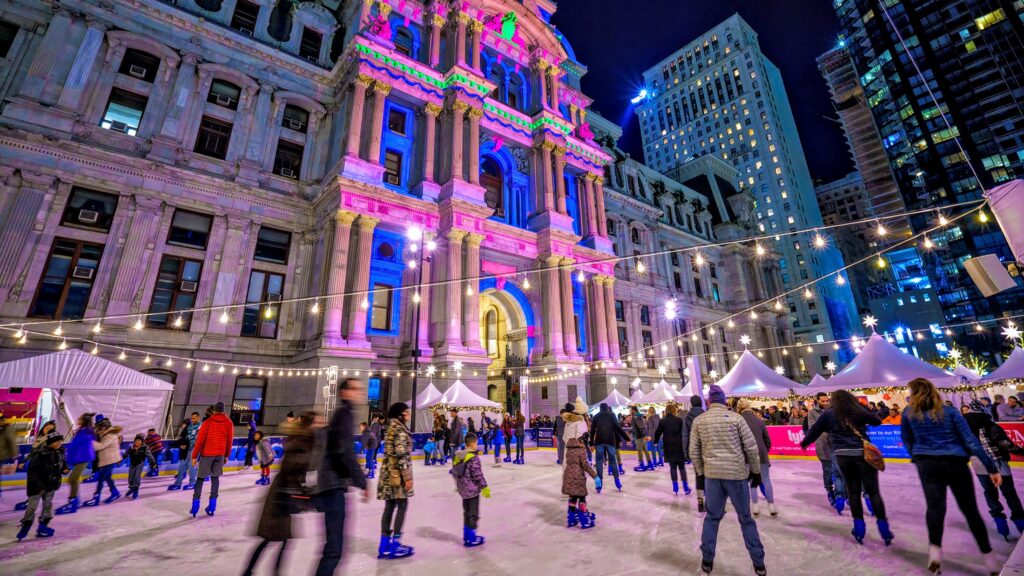 Rothman Orthopaedics Ice Rink
One of the city's favorite places to ice skate is at Rothman Orthopaedics Ice Rink. This rink is right in the heart of Center City, located at Dilworth Park. It's open seven days a week through Februrary 26th, offering a safe, fun outdoor experience the whole season long. The rink gets busy, so reservations are encouraged for 90-minute skating sessions — reserve yours here. Bring your skates or rent some while you're there. (They also have lockers available to store your things while you're on the ice.) However, ice skating isn't the only thing you can enjoy here. You could stroll through reindeer topiaries and seasonal plantings in the Wintergarden on the Greenfield Lawn and then relax over food and drink in a ski-chalet setting or around the fire pits at the Rothman Orthopaedics Cabin.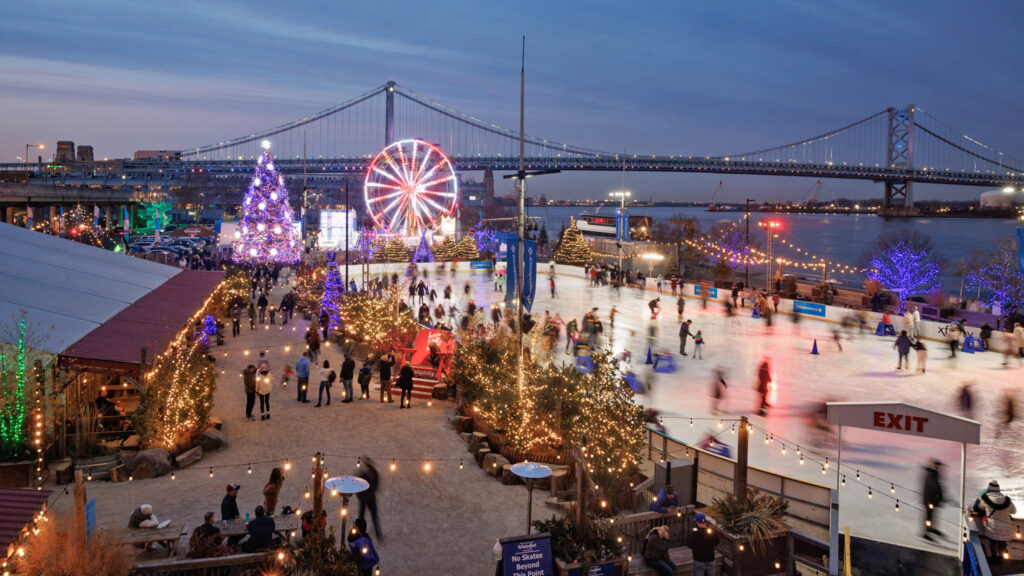 Blue Cross RiverRink Winterfest
Be sure to stop by Penn's Landing for ice skating (and more) at the Blue Cross RiverRink Winterfest. This winterized riverfront wonderland, now in its 25th year, includes an Olympic-sized ice skating rink overlooking the Delaware River. In fact, it's the only regulation National Hockey League-sized outdoor ice skating rink in Philadelphia! You'll also find a ski chalet-style lodge, a dazzling holiday tree featuring tens of thousands of LED lights, an outdoor seating area with fire pits, illuminated boardwalk games, a twinkling 60-foot Ferris wheel, and so much more. Tickets are available online and on-site, skate rentals are available, and ice skating will be open through March 5th.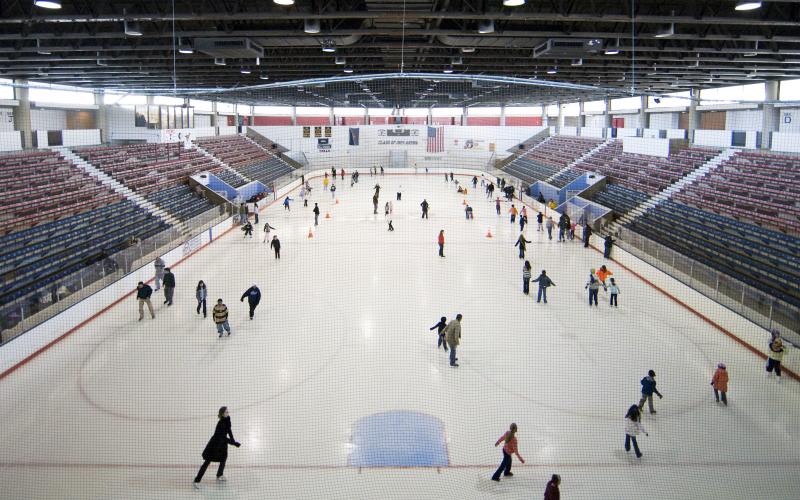 Penn Ice Rink
The next rink on our list lets you enjoy all of the fun of ice skating in Philadelphia, but indoors! The Penn Ice Rink boasts 16,330 square feet of ice skating on the ice of the University of Pennsylvania's Class of 1923 Ice Rink. If you're looking to take your skate skills to the next level, you can even register for Learn to Skate Group Lessons! Penn Ice Rink is open for public skating from 12:30 pm to 2 pm Mondays, Wednesdays, and Fridays, 6 pm to 7 pm on Saturdays, and 1 pm to 2 pm on Sundays.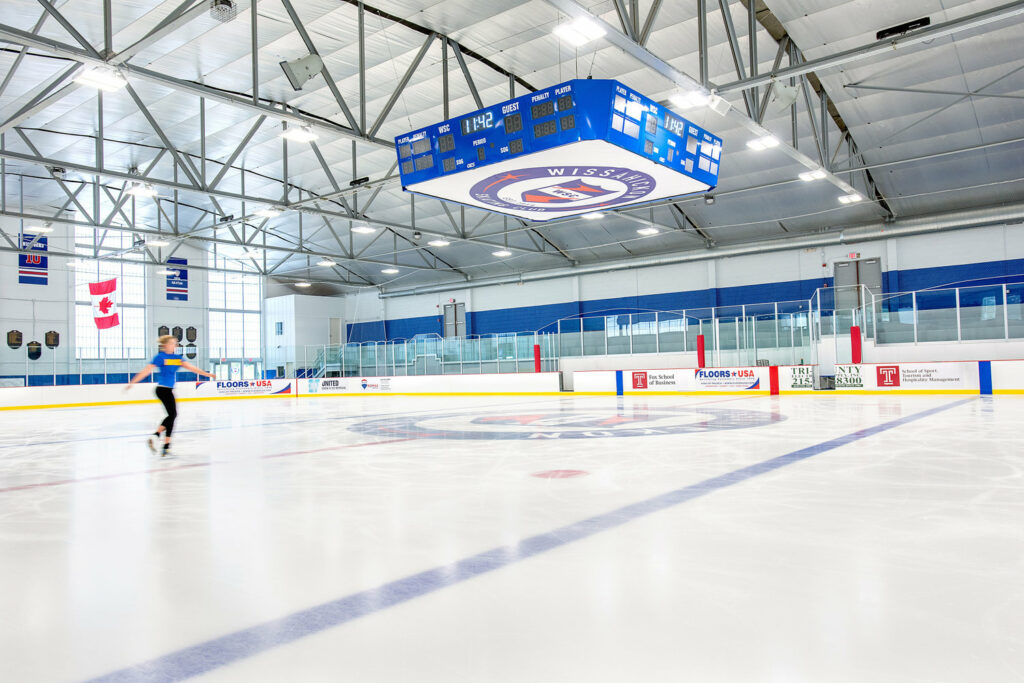 Wissahickon Skating Club
Fun fact: since 1956, the Wissahickon Skating Club has been one of eight skating clubs in the United States to own its own skating rink. And you get to skate on it! From now through May, the rink offers public skating Fridays from 8:30 pm to 10:30 pm and Saturdays from 12:45 pm to 2:15 pm. Tickets can only be purchased at the door, and ice skate rental is available.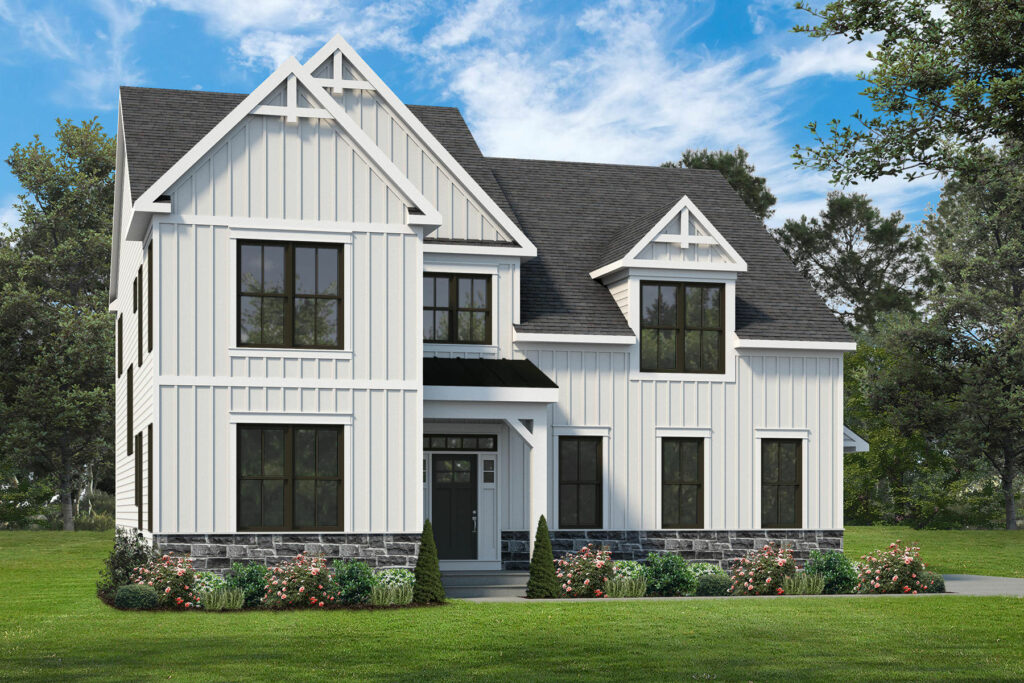 After ice skating in Philadelphia, get cozy in a Foxlane home
What's more fun than ice skating in Philadlephia? Warming up in your brand new Foxlane home. We have a number of charming Foxlane neighborhoods in Philadelphia. (Including Ironstone at Blue Bell and Estates at Holly Ridge, coming soon!) Contact us today to learn more.