The Three Rivers are quite the sight to behold. What's more impressive? Getting out on the water and experiencing it for yourself! Here are some of our favorite water activities near Pittsburgh to do just that.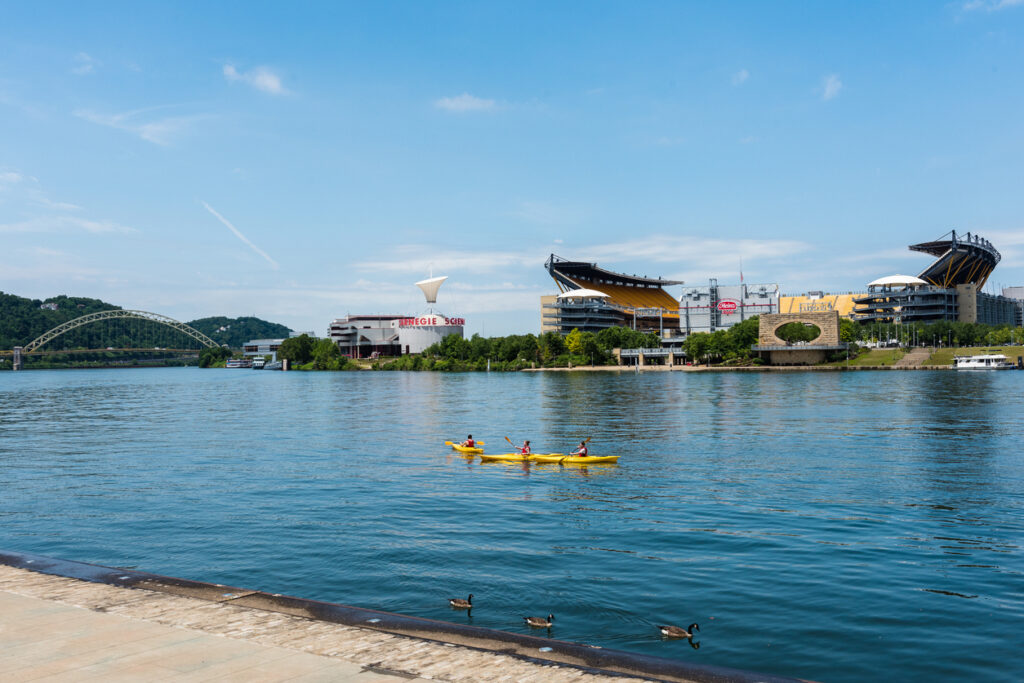 Kayak Pittsburgh
Rent a kayak or bring your own to experience the city in a whole new way thanks to Kayak Pittsburgh. (And get a good workout while you're at it!) This is a non-profit social enterprise brought to the community by Venture Outdoors. Which means every rental contributes to community and youth outdoor programs. Want to add another layer of adventure? Kayak Pittsburgh offers all kinds of kayaking events, including night paddles, history paddle tours, and more.

North Shore Water Steps
On a hot day, bring the kids or grandkids down to North Shore Riverfront Park for some fun in the sun. Especially at the Water Steps, where kids of all ages (including you!) can splash, play, and enjoy great views of the city. Fun fact: The Water Steps are constructed of nearly 500 blocks of sandstone cut from a Butler County quarry and more than 1,000 smaller pieces of sandstone.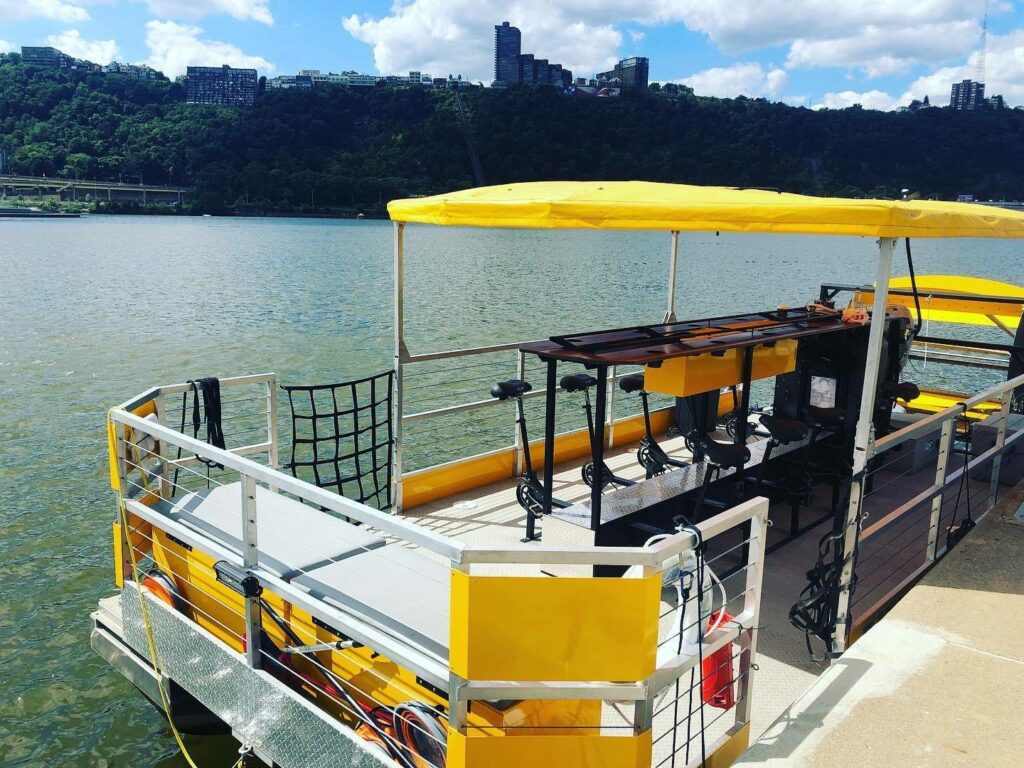 Pittsburgh Pedal Boats
Sip, sip, hooray! Since 2018, Pittsburgh Pedal Boats has helped locals and tourists sip and pedal Pittsburgh rivers like never before. Up to 14 people can join you as you listen to tunes, enjoy some cold drinks, and take in spectacular views of the city skyline. They also have party pontoons that seat up to 18 people in a bar-style format. It's a wonderful way to get your friends and family together for a day of fun on the water.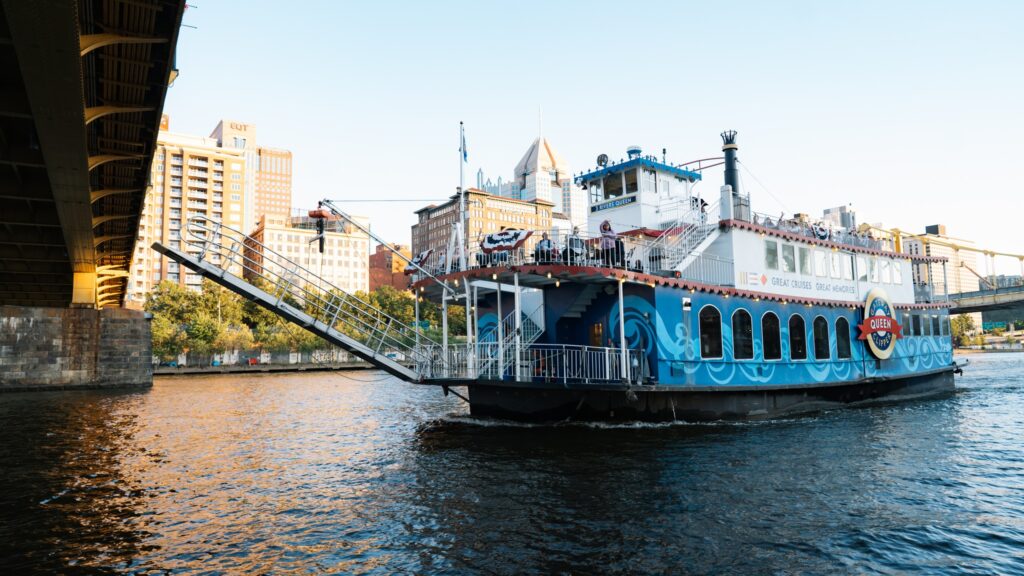 The Gateway Clipper
All aboard the biggest boat on the three rivers! Gateway Clipper allows you to have fun experiencing everything from sightseeing tours down the three rivers, to dinner and brunch cruises, to special events on the water. Its a wonderfully memorable way to see Pittsburgh while learning about this city's past, present, and future.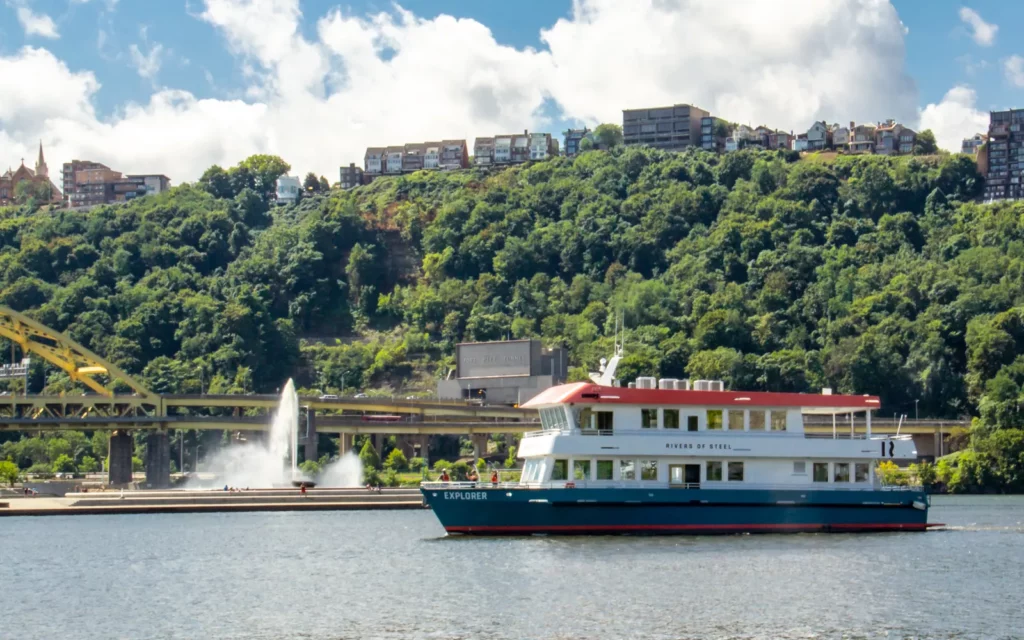 Rivers of Steel Tours
For over 30 years, Rivers of Steel has worked to tell the stories of southwestern Pennsylvania. What better way to do it than getting out on the water in their Explorer riverboat? The Uniquely Pittsburgh Sightseeing Tour is a 90-minute riverboat excursion that allows you to learn the deeper history of the area and go farther down the three rivers. By the end, you'll know exactly what makes Pittsburgh, Pittsburgh!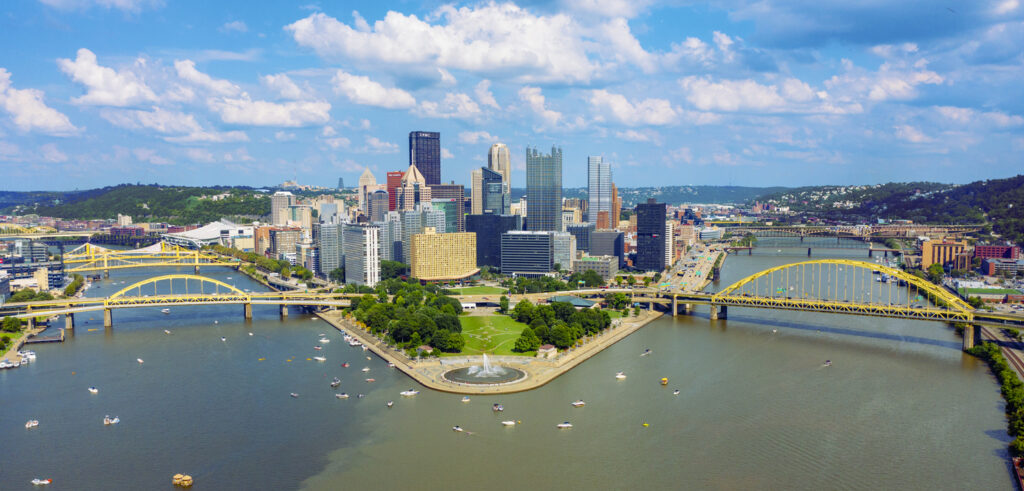 Check All of These Water Activities Near Pittsburgh Off of Your List
As a local, you'll have plenty of time to enjoy all of these Pittsburgh activities and then some. We're currently building exceptional, customizable new homes throughout Pittsburgh — find yours today! In fact, we'd love to set up a personal tour for you to see them in person. Contact us today for more information.