Warmer weather calls for fresh, light flavors. And these easy spring recipes will certainly do the trick! Welcome the new season by giving them a try today.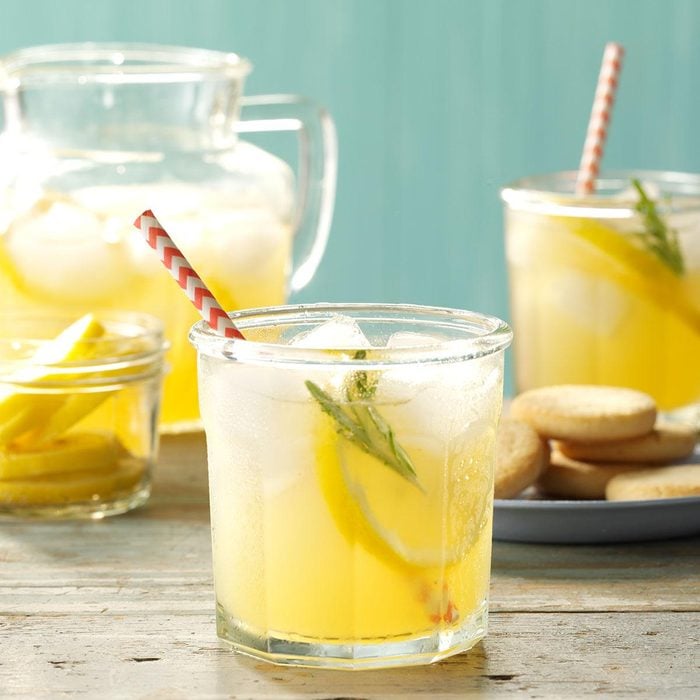 1. Rosemary Lemonade
The first of our easy spring recipes is something to quench your thirst on those warm, spring afternoons. Rosemary lemonade is a light, delicious — and most importantly, easy — drink to make for family, neighbors, and guests.
Ingredients
2 cups water
2 fresh rosemary sprigs
1/2 cup sugar
1/2 cup honey
1-1/4 cups fresh lemon juice
6 cups cold water
Ice cubes
Additional lemon slices and fresh rosemary sprigs, optional
Instructions
In a small saucepan, bring 2 cups water to a boil; add rosemary sprigs. Reduce heat; simmer, covered, 10 minutes.
Remove and discard rosemary. Stir in sugar and honey until dissolved. Transfer to a pitcher; refrigerate 15 minutes.
Add lemon juice; stir in cold water. Serve over ice. If desired, top with additional lemon slices and rosemary sprigs.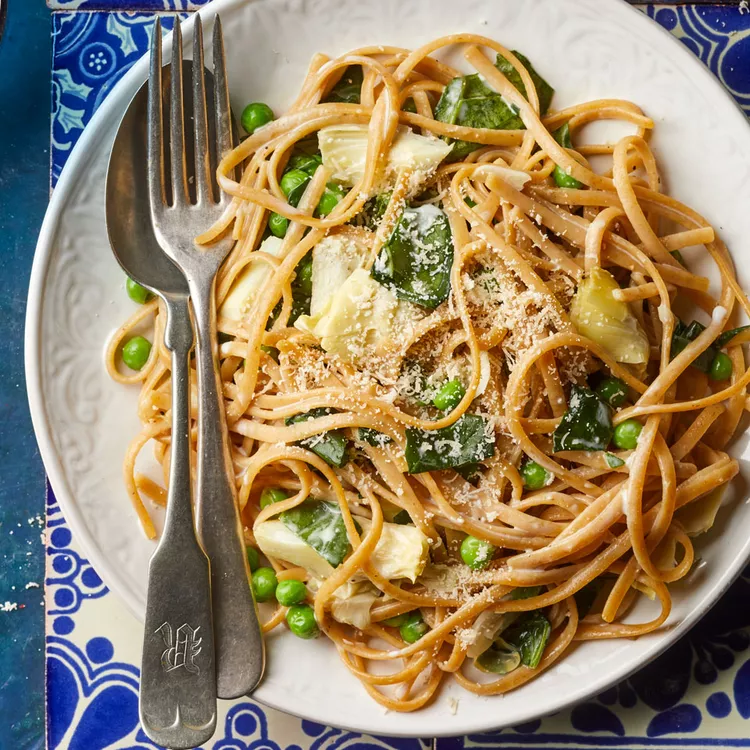 2. Lemony Linguine with Spring Veggies
Celebrate spring with this easy, creamy dinner dish! Lemony Linguine with Spring Vegetables is a delicious one-pot recipe that can be customized to your tastes or to what you already have at home — simply use whatever veggies you already have in the fridge or freezer.
Ingredients:
8 ounces linguine
4 cloves garlic
½ tsp. salt
¼ tsp. pepper
3 ½ cups water
1 package frozen artichoke hearts
6 cups chopped spinach
2 cups peas
½ cup grated Parmesan
¼ cup half-and-half
1 tbsp. lemon zest
3 tbsp. lemon juice
Instructions:
Combine pasta, garlic, salt, and pepper in a large pot. Add water. Bring to a boil over high heat. Boil, stirring frequently, for 8 minutes.
Stir in artichokes, spinach, and peas and cook until the pasta is tender and the water has almost evaporated, 2 to 4 minutes more.
Remove from heat and stir in 1/4 cup cheese, half-and-half, lemon zest, and lemon juice to taste. Let stand, stirring occasionally, for 5 minutes. Serve sprinkled with the remaining 1/4 cup cheese.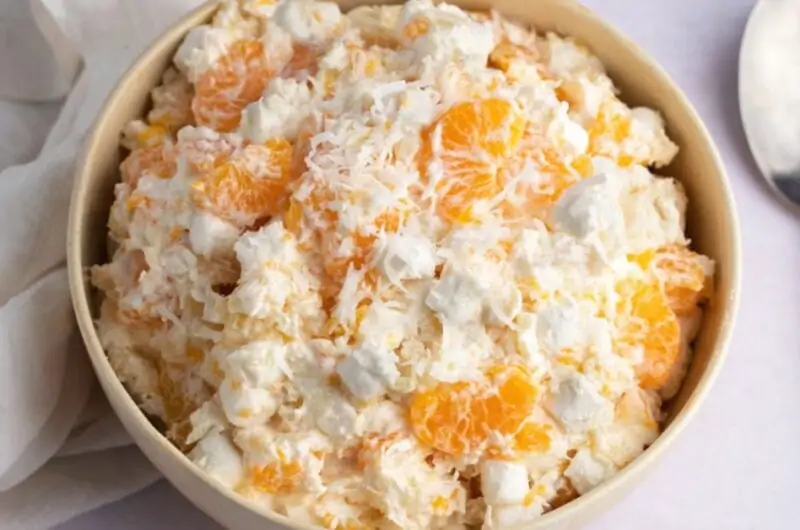 3. Ambrosia Salad
Need a quick, easy spring dessert? Try ambrosia salad! This light, fruit-filled dessert is a real crowd-pleaser, and it's super easy to make. Healthy tip: try swapping out the sour cream for Greek yogurt and incorporating even more fresh, seasonal fruits.
Ingredients
3 (20 oz) cans crushed pineapple (drained)
4 (15 oz) cans mandarin oranges (drained)
1 (8 oz) container of Cool Whip
1 (8 oz) container of sour cream
1 (10.5 oz) package miniature marshmallows
3/4 cup shredded coconut (or to taste)
Instructions
Mix pineapple, mandarin oranges, Cool Whip, sour cream, marshmallows, and shredded coconut together in a bowl.
Cover bowl with plastic wrap and refrigerate until flavors blend. Refrigerate for at least 2 hours. Tastes even better when chilled overnight.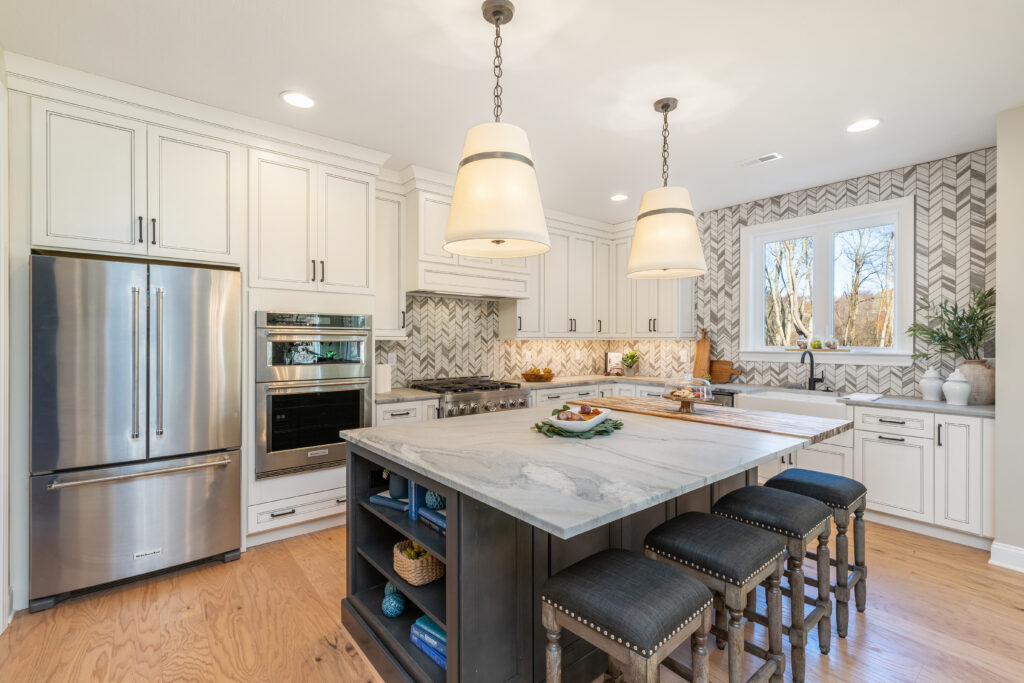 Imagine Making These Easy Spring Recipes in a New Foxlane Home
With customizable kitchens and plenty of room for entertaining, Foxlane homes are perfect for cooking and serving your favorite recipes year-round. We offer a variety of floor plans in charming neighborhoods across Pittsburgh, Philadelphia, and Coastal Delaware. Contact a Sales Rep today to learn more.