Whether you have children in the house or looking for something to do with your grandkids, let their creativity shine with these easy fall crafts for kids. We've rounded up four of our favorites. Now it's time to get crafting!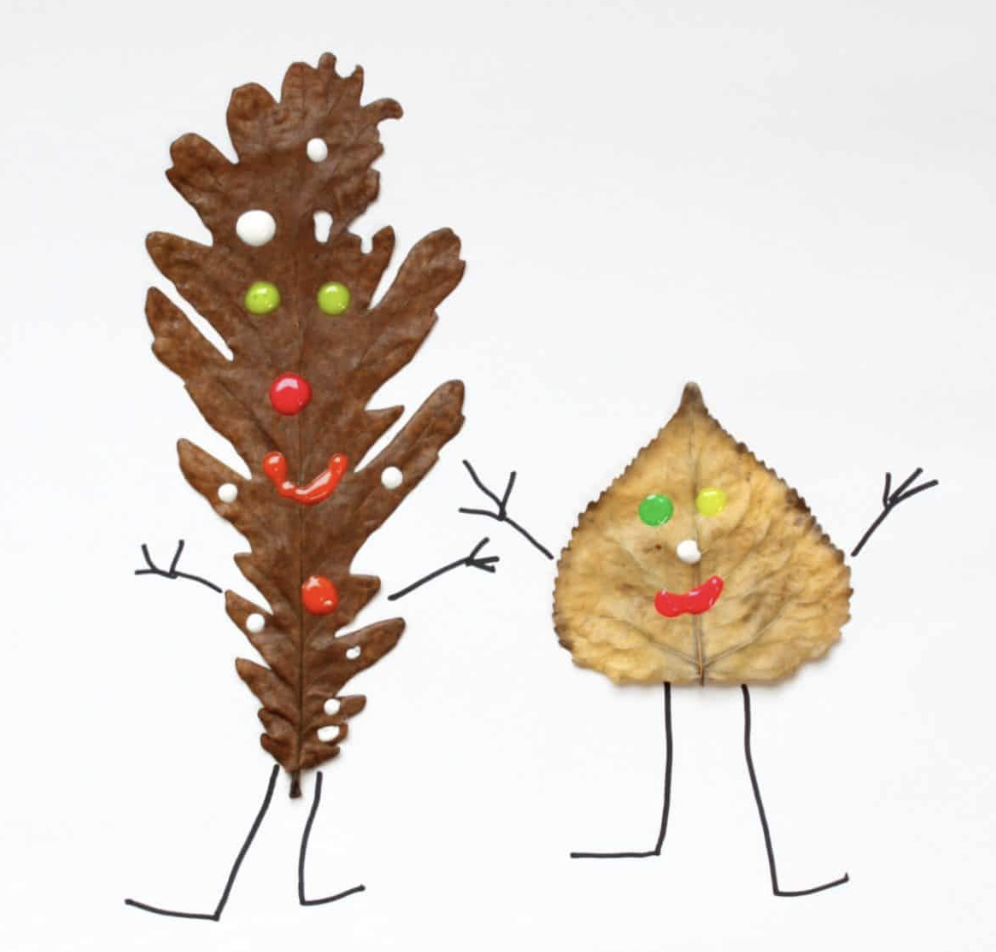 1. Leaf People
The first of our easy fall crafts for kids is a really easy one! Your little ones will have a great time making some adorable fall friends with leaves they find outside. The best part? The only other supplies you need are puff paint, paper, markers, and glue. It's also a great gift to send to grandparents. Get the full tutorial here.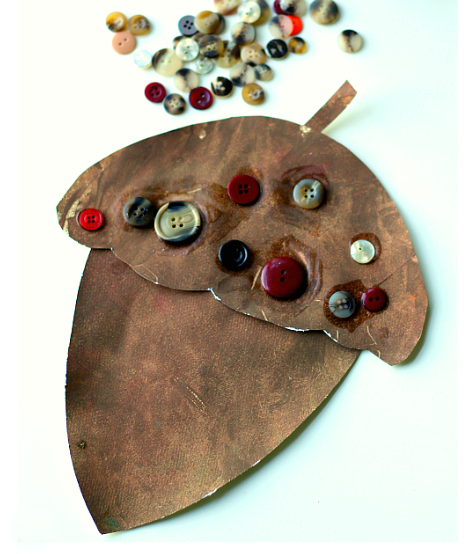 2. Fingerpaint Acorn
Not only does the next easy fall craft look cute, but it also helps younger kids work on their fine motor skills. Using a combination of finger paints (try mixing two complementary colors together — red and green, yellow and purple, or orange and blue) kids can find their perfect brown acorn shade. A few buttons glued on top give the acorn cap a fun texture. Find the full tutorial here.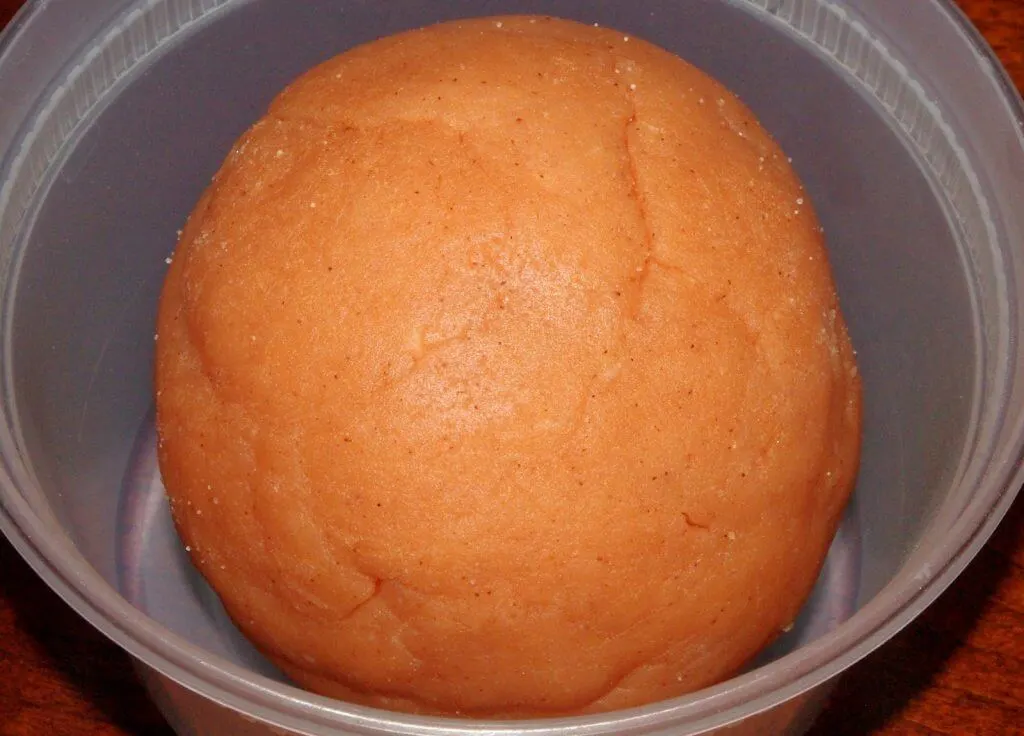 3. Pumpkin Pie Playdough
The next craft is a fall take on a DIY favorite for kids. This recipe for making your own playdough is as easy as ever but smells just like pumpkin pie! The secret ingredients are pumpkin pie spice and vanilla extract. Unfortunately, it doesn't taste like pumpkin pie. But it is edible in case your kids do end up giving it a try. Get the full recipe here.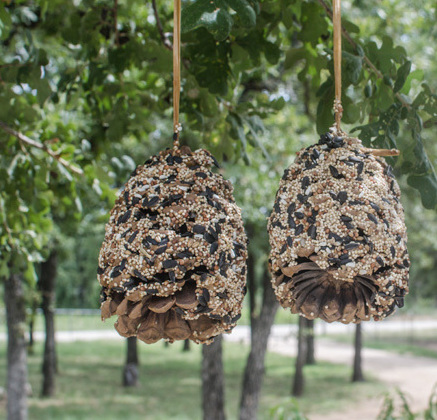 4. Pine Cone Bird Feeder
This next fall craft is for the birds! In just a few simple steps, you can turn a pine cone, peanut butter, string, and bird seed into a cute feeder that birds will love all winter long. You and your children will also enjoy seeing which local birds stop by for a bite! Make yours using this easy tutorial.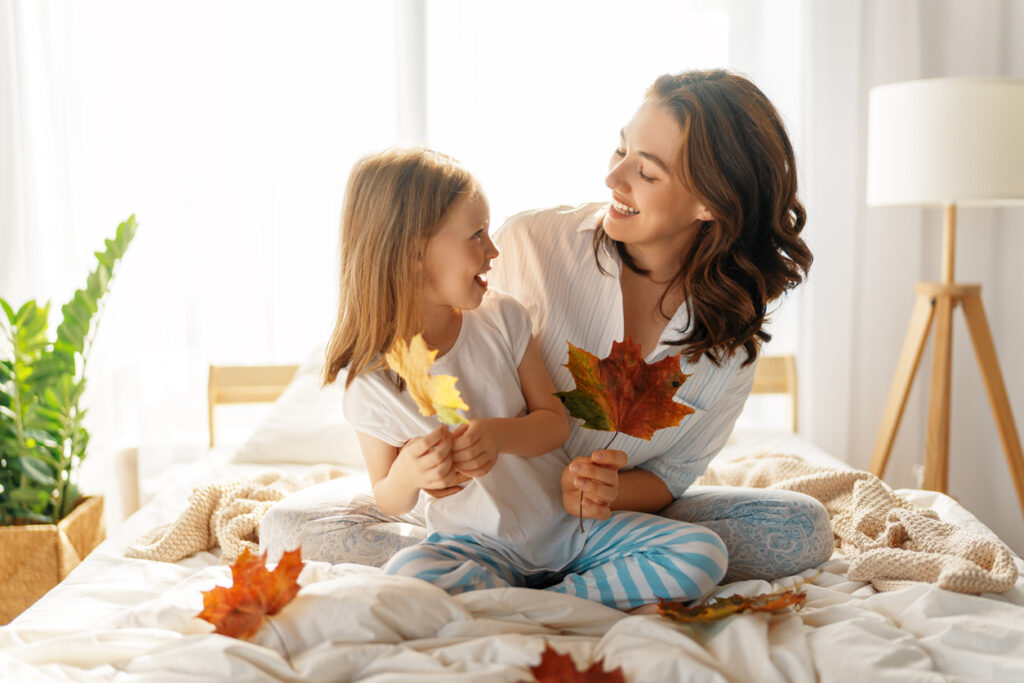 Make these easy fall crafts for kids in a new Foxlane home
Need more room to spread out and get crafting? Foxlane Homes offers spacious, stunning homes in Pittsburgh, Philadelphia, and Coastal Delaware — perfect for growing families. Contact us today to learn more about the homes we have available. (Including some quick-delivery homes that are available now or soon.) And be sure to tag us on Instagram (@FoxlaneHomes) so we can see your creations!