Summer is almost (finally!) here. And while there's no shortage of things to do in Rehoboth Beach, there are a few summer activities that are always on the top of our list. Here are the top four you won't want to miss in "America's Summer Capital."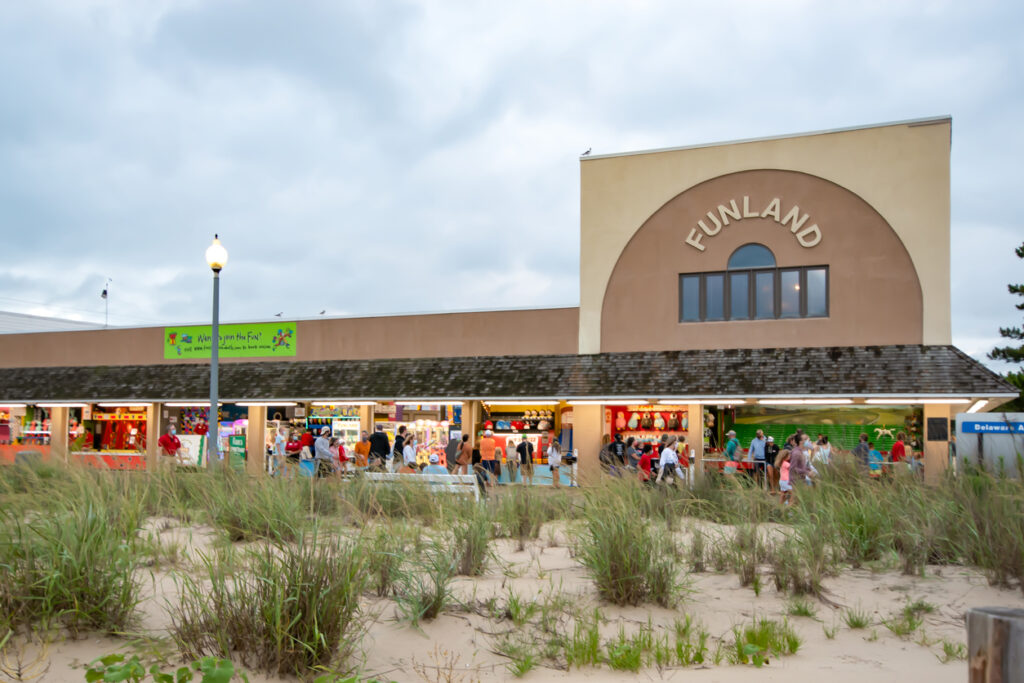 1. Stroll the Boardwalk
Named one of the 'Top U.S. Boardwalks' by National Geographic Magazine, the 1-mile Rehoboth Beach Boardwalk is as charming, eclectic, and authentic as can be! Kids of all ages love Funland, a family-friendly boardwalk staple for over 60 years. A rooftop mini golf course is the perfect after-dinner activity. And you never know who will be playing at the Rehoboth Beach bandstand. Whether it's a rainy day, a warm evening, or a laid-back weekend, there's no better place to be in Rehoboth Beach.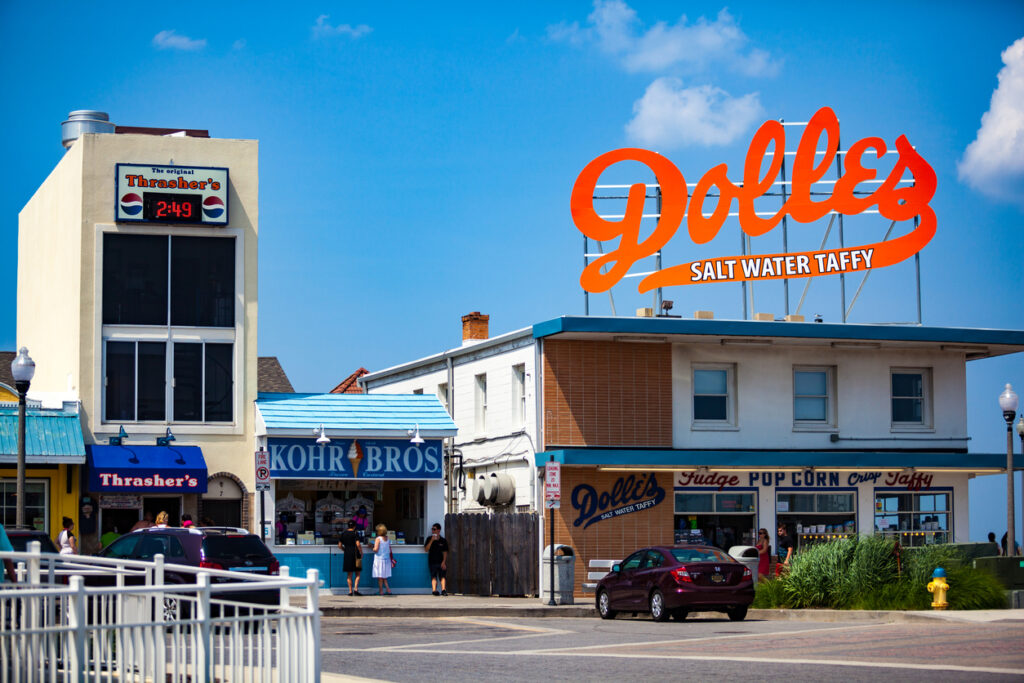 2. Enjoy Summer Treats
There are a few foods that just scream summer. Pizza, salt water taffy and fried foods top the list. Luckily, Rehoboth Beach has them all! First, stop by Grotto Pizza (known locally as "Grotto's") for a slice or two. A few doors down is Thrasher's, where you can grab a basket of fresh french fries to share. To top it all off, stop by Dolle's for some homemade candies and caramel corn. And while you may not be able to see the iconic Dolle's sign anymore (they removed it after relocating to 9 Rehoboth Avenue, just down the street) you can still grab a box of taffy. And remember – vacation calories don't count.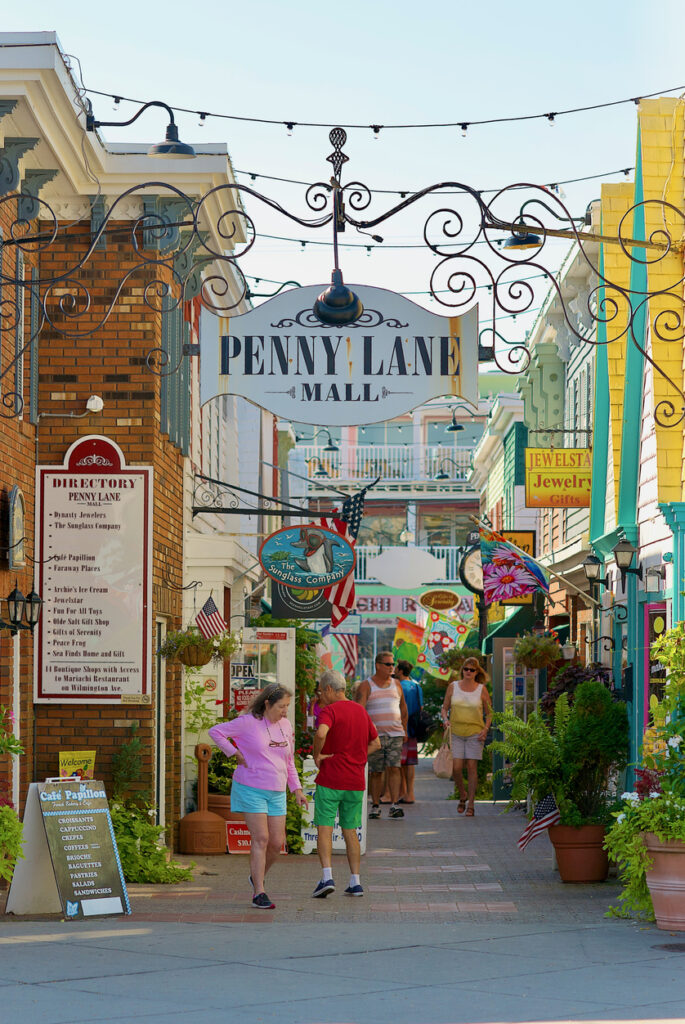 3. Stop by Penny Lane Mall
Tucked away just off the Boardwalk is the Penny Lane Mall. This eclectic European-style assortment of local shops is where locals and tourists alike go for gifts, toys, clothing, jewelry, and more. Bring a bit of the beach home with a nautical souvenir from Olde Salt. And when you work up an appetite after all of that shopping, stop by Café Papillon for a freshly made crepe.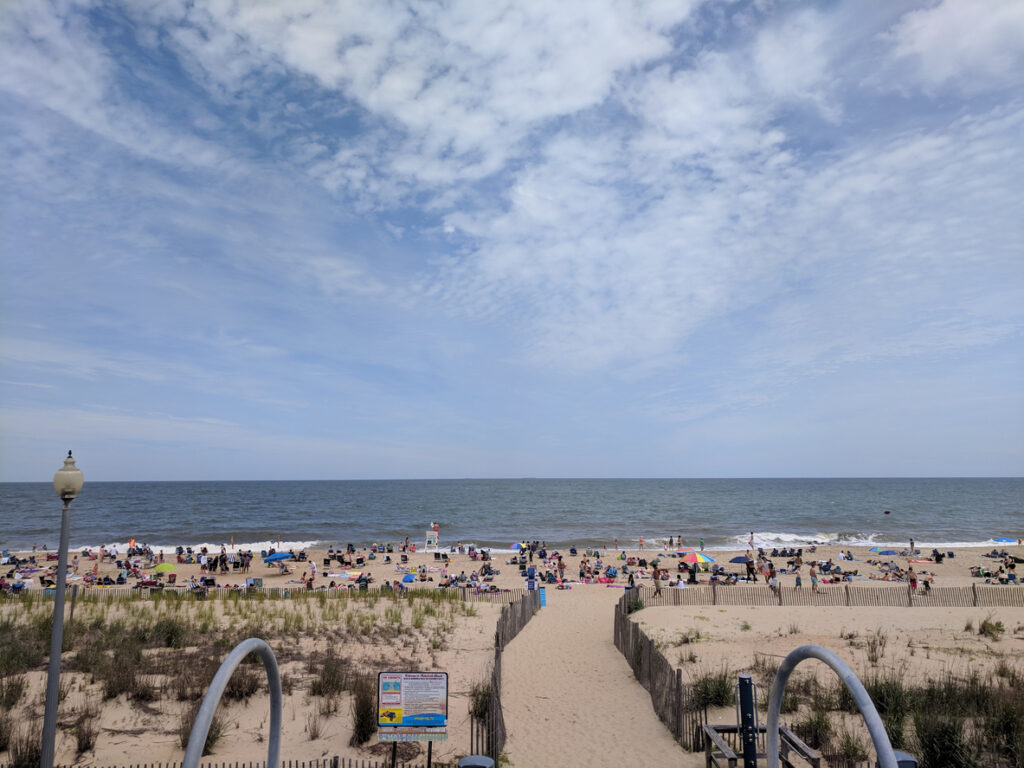 4. Visit the beach
Finally, you can't visit Rehoboth without going to the beach! One of the most popular beaches is free and right downtown. It can get a little busy during the summer, but it's close to all of the action. If you're looking for some stretches of public sand that are a bit quieter, try the nearby towns of Lewes, Dewey Beach, and Bethany Beach. No matter where you choose, it's sure to be a day of fun in the sun!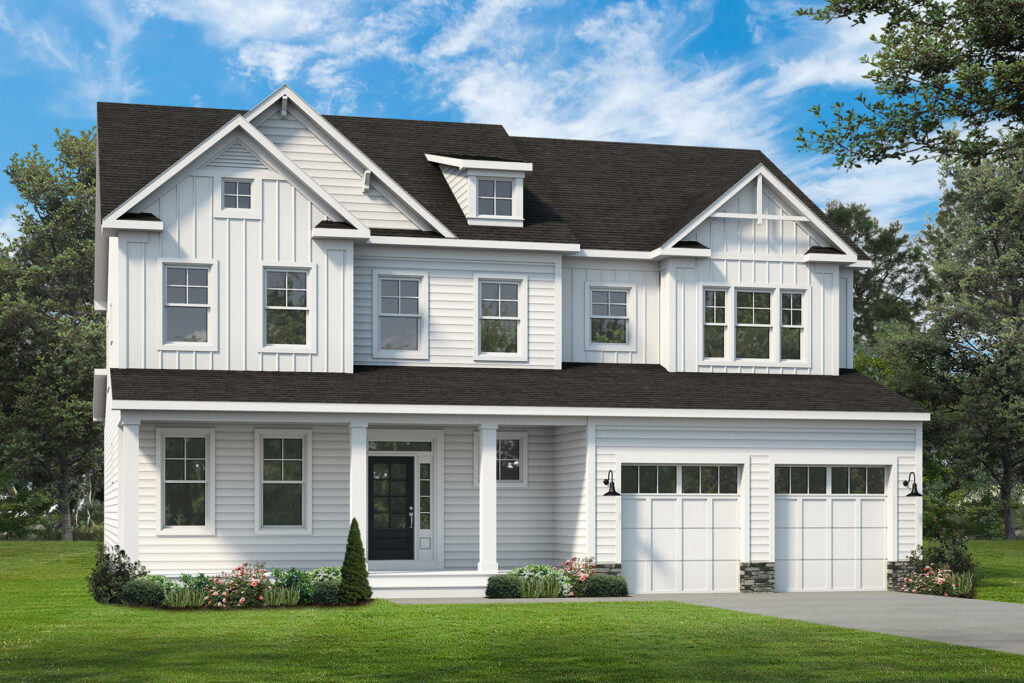 For locals, there's no shortage of things to do in Rehoboth Beach
When you live near an area as historic, as beautiful, and as beloved as Rehoboth Beach, you'll never run out of things to do—year round! We currently have one final quick move-in home available at our sought-after Bayfront at Rehoboth neighborhood. And our nearby Sweetbay neighborhood has 64 luxury single-family homes starting at $519,990, offering easy access to nearby Fenwick Island, Bethany Beach and Ocean City. Contact us today to learn more!